The complete reconstruction of the family house was undertaken by the OOOOX studio. Architects Radka Valová and Petr Vlach created a timeless space here, which will accept various art objects of the owners of the house as a clean canvas.
Neutral space concept
The dominant element of the house is the art collection of the owners. The interior is a neutral gallery space where works of art excel. The predominant color of the interior is so gray, appearing in many shades. The gray tones are complemented by oak wood with a corrugated surface, which changes from the furniture on the lower floor to the floor on the upper floor. Selected walls are enlivened by printing on the trowel, bathrooms are decorated with tiles. A significant element of the author's studio is the black painted steel present on most accessories.
Realisation: 2018 mm
Companies
DORSIS sro door
Delta Light Czech sro Lamps
OUT Photography
Němec sro Betonepox trowel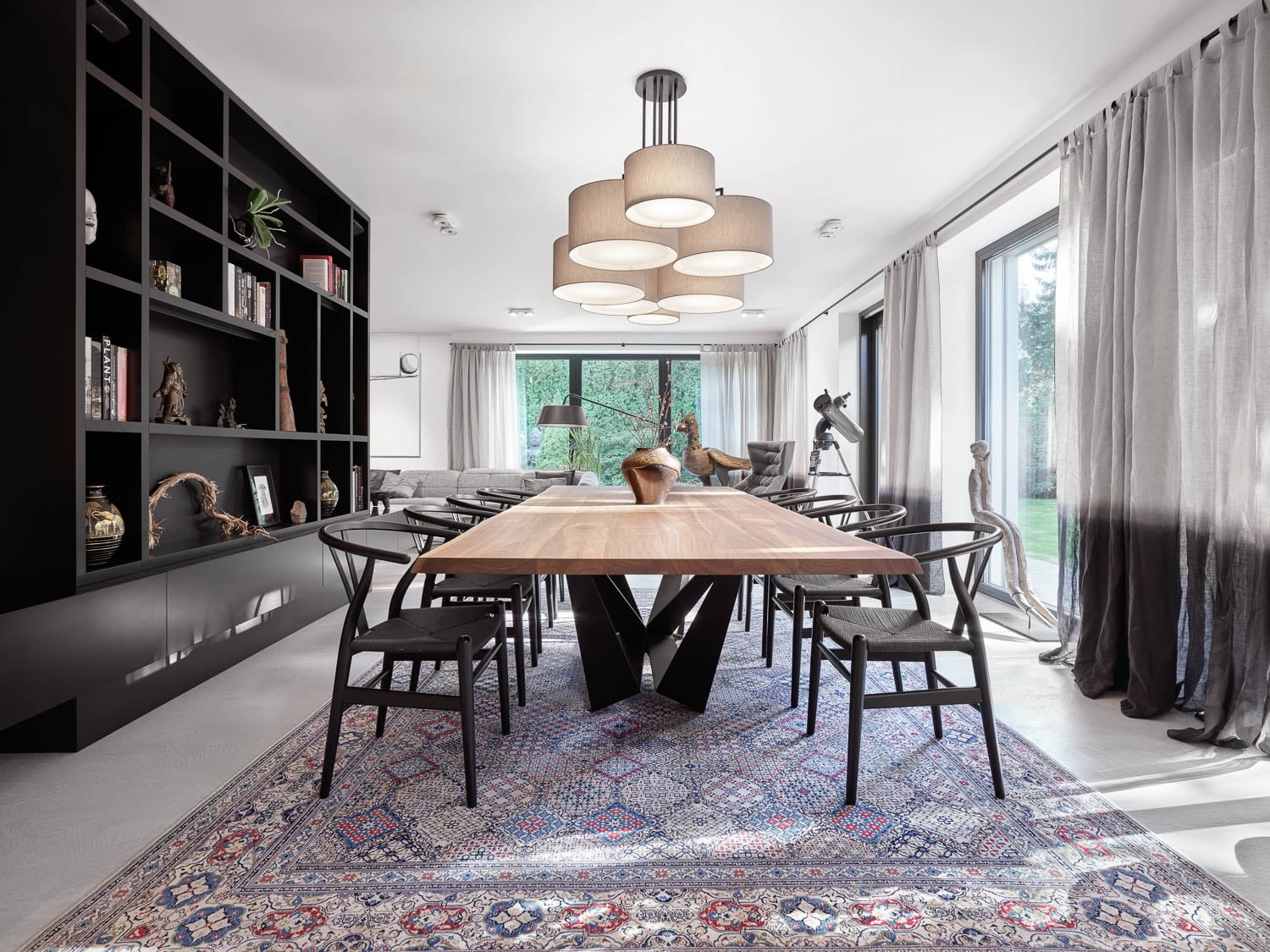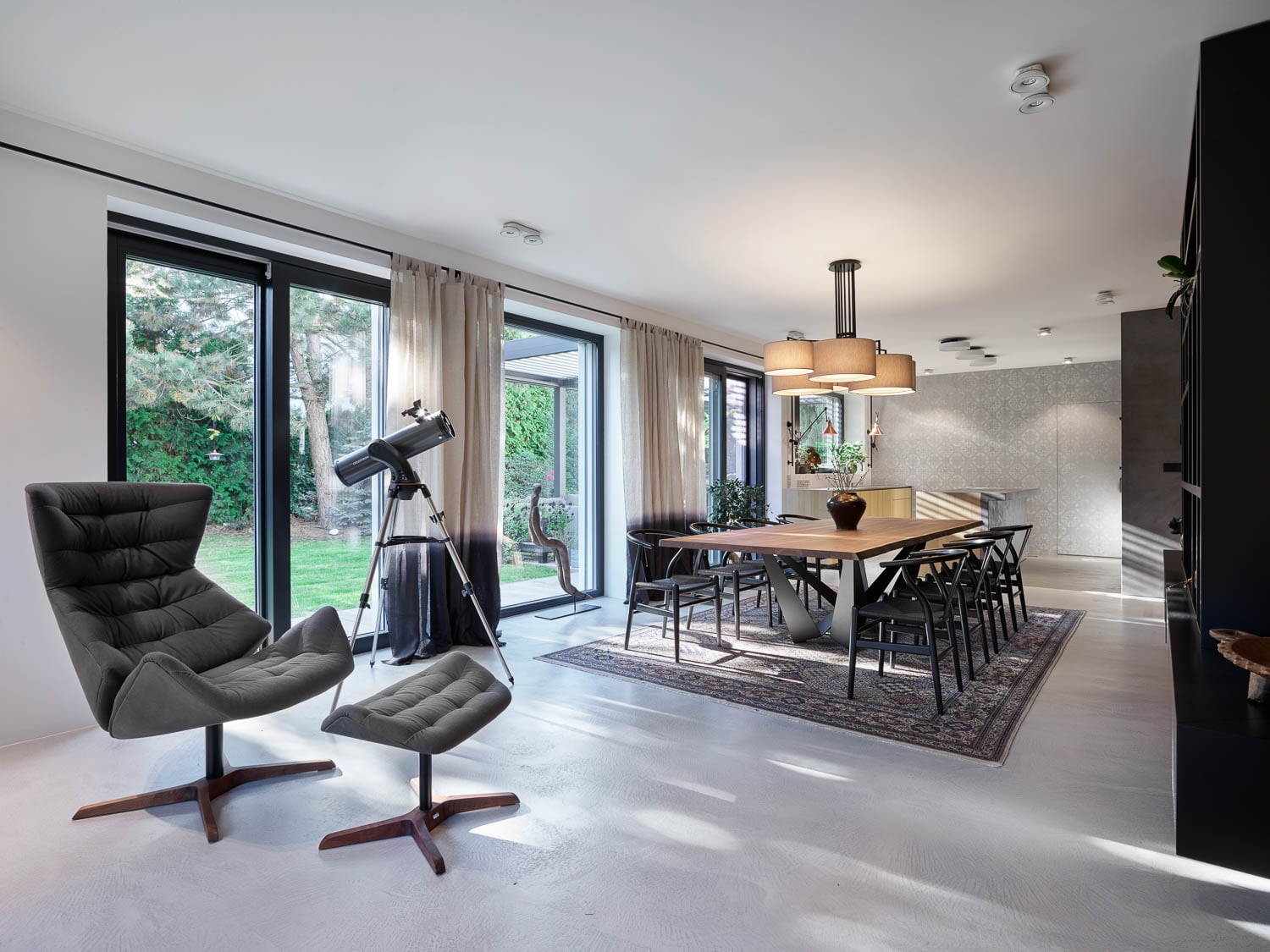 1
Almost invisible door with designer concrete trowel.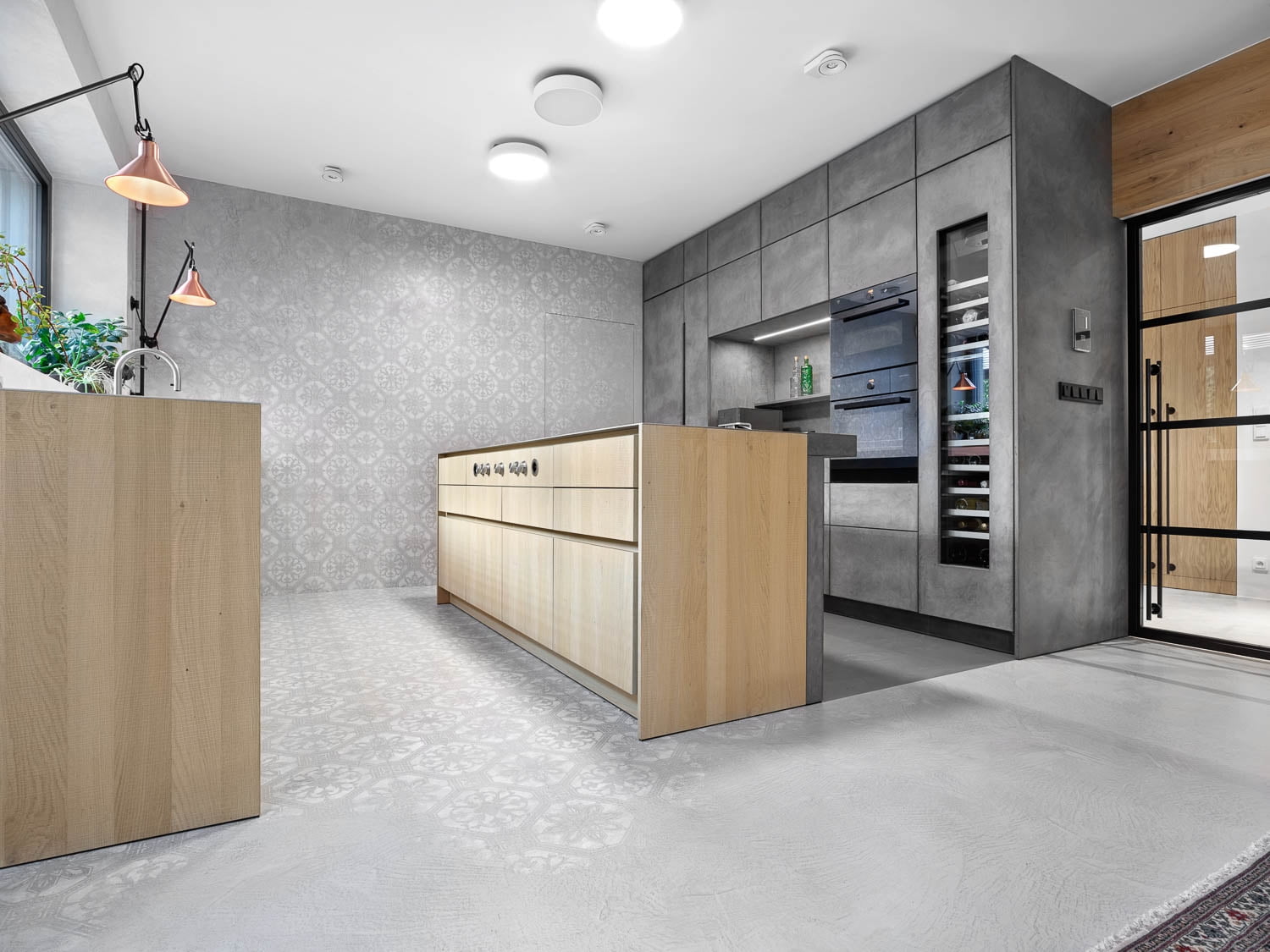 1
Door in a hidden frame fitted with a concrete trowel.
2
DIGERO opening steel industrial doors.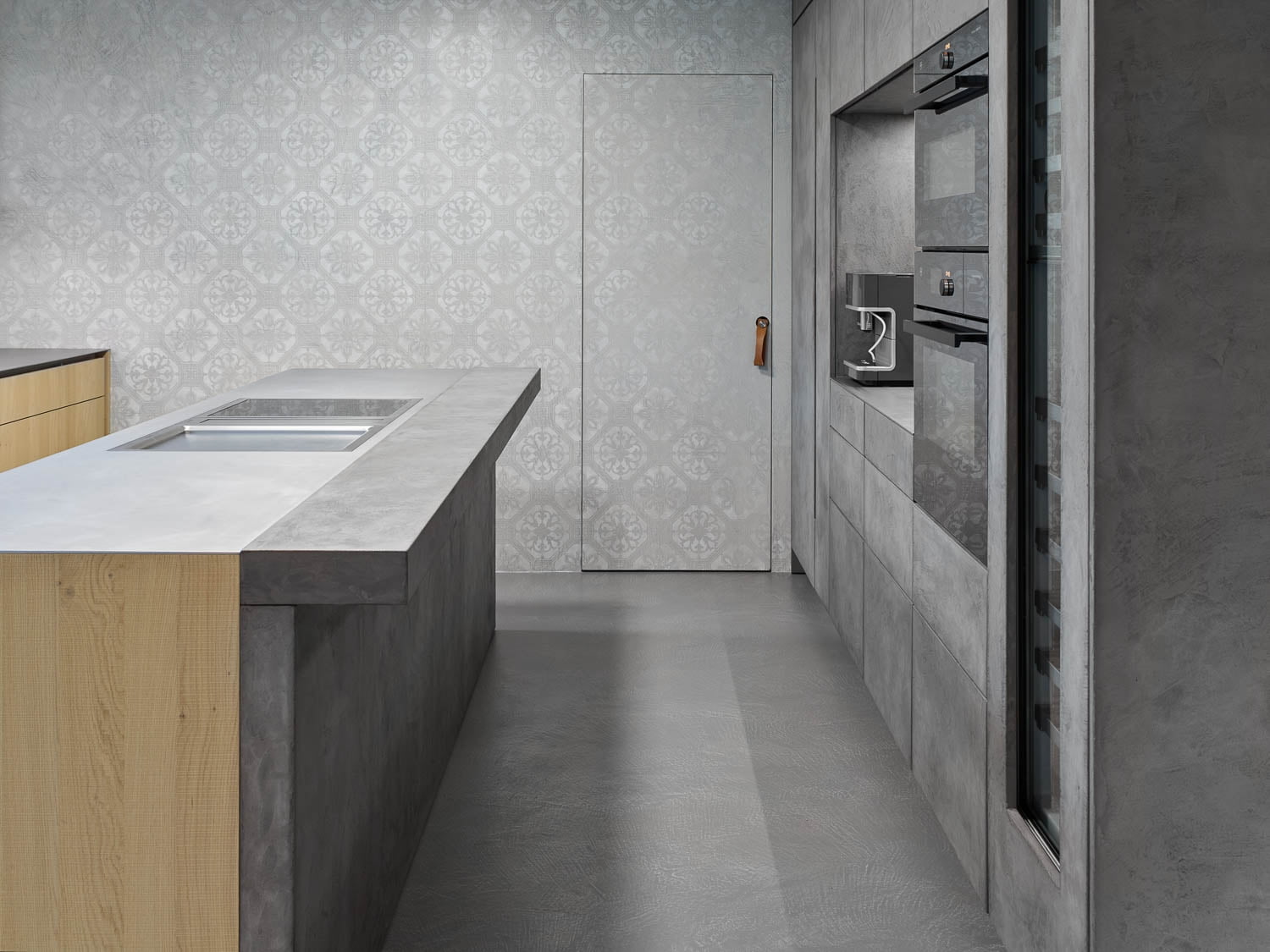 1
Invisible unlined door in a hidden FORTIUS 52 door frame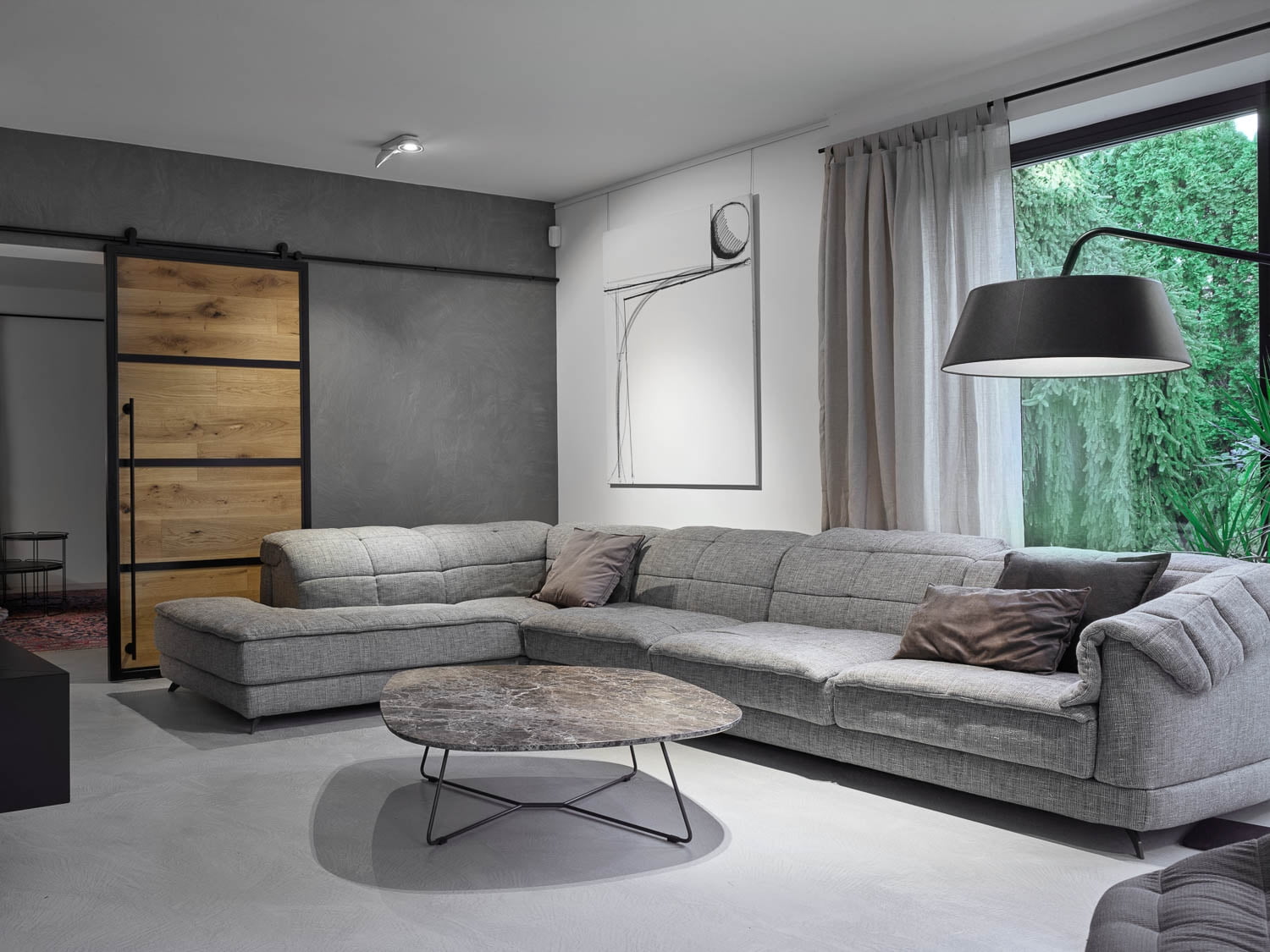 1
Design sliding industrial steel door with wooden infill.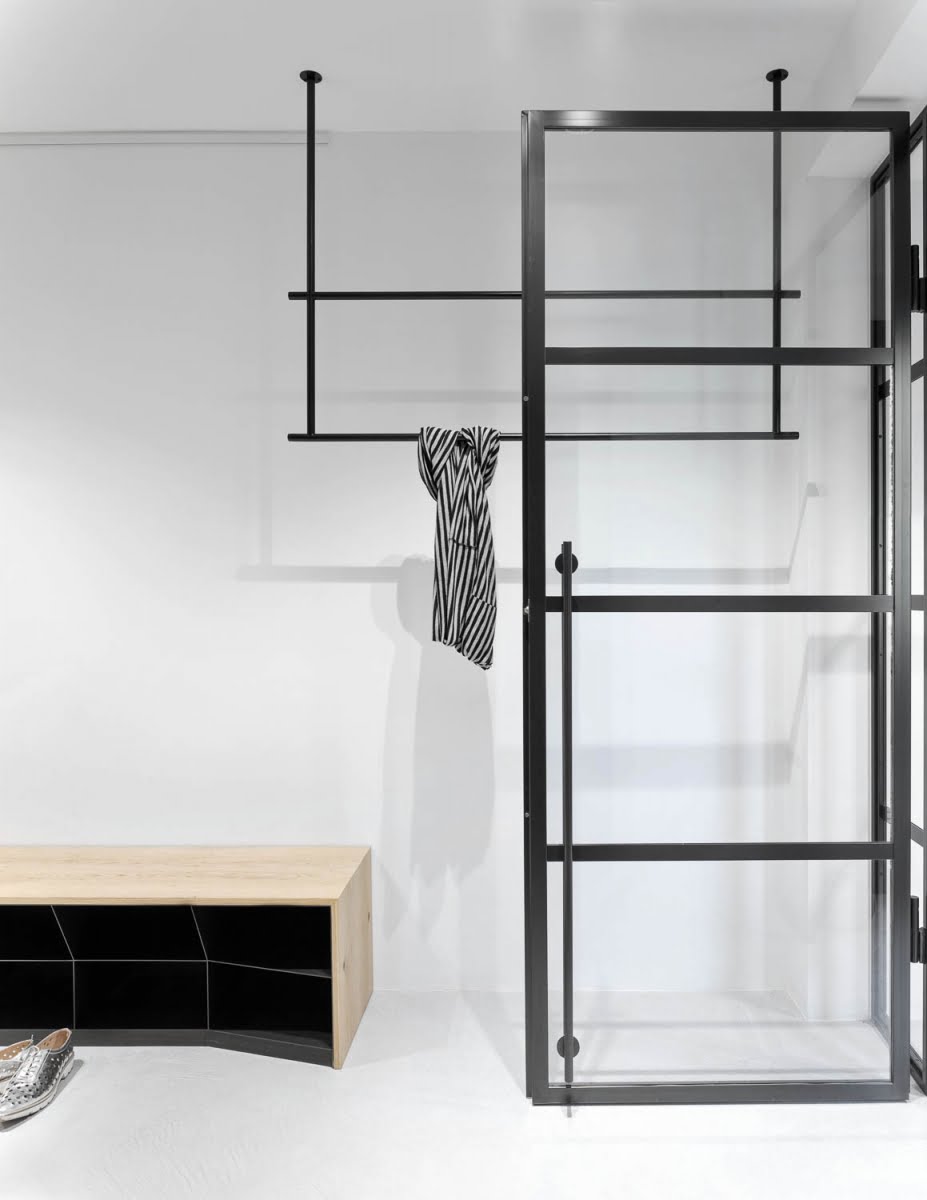 1
Steel industrial door with glass infill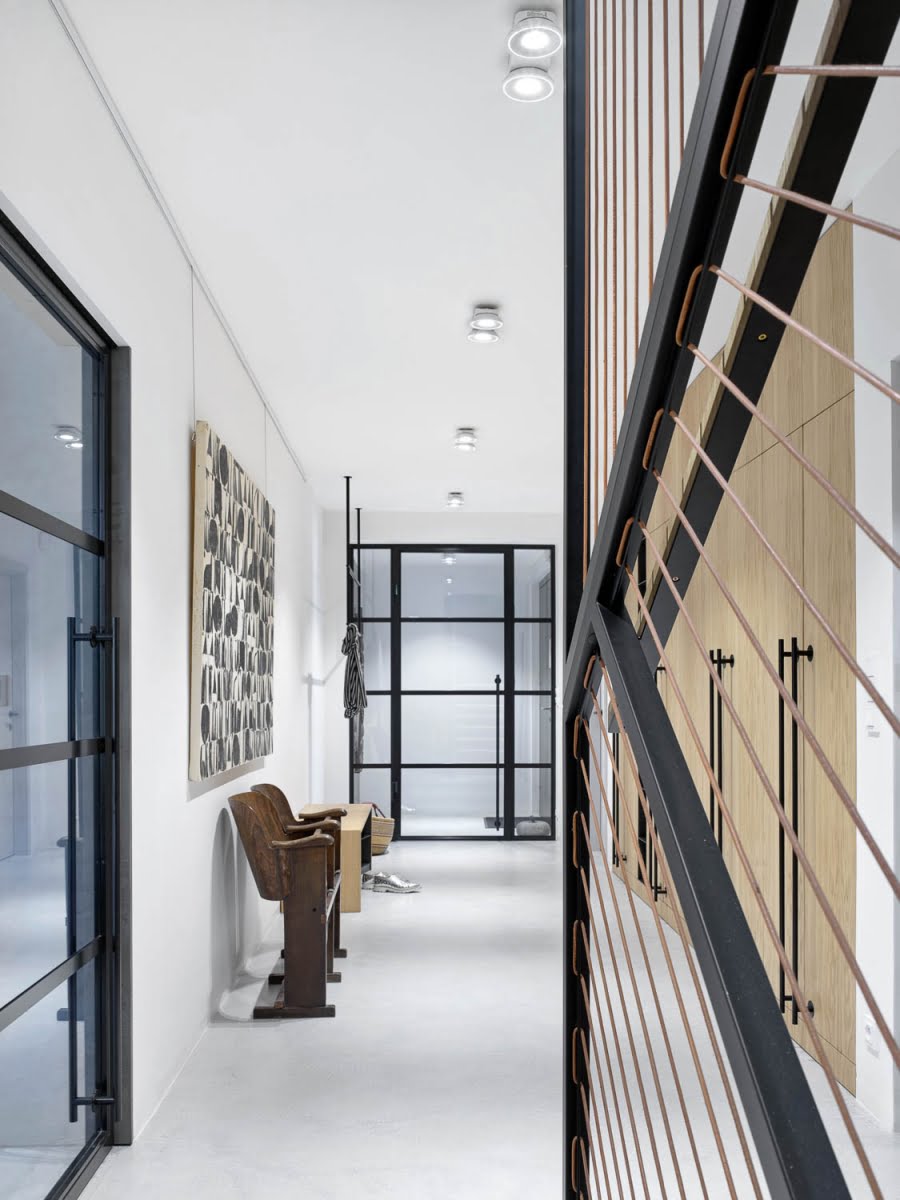 1
Steel industrial door with glass infill
2
Steel industrial door with glass infill
3
DORSIS steel industrial handles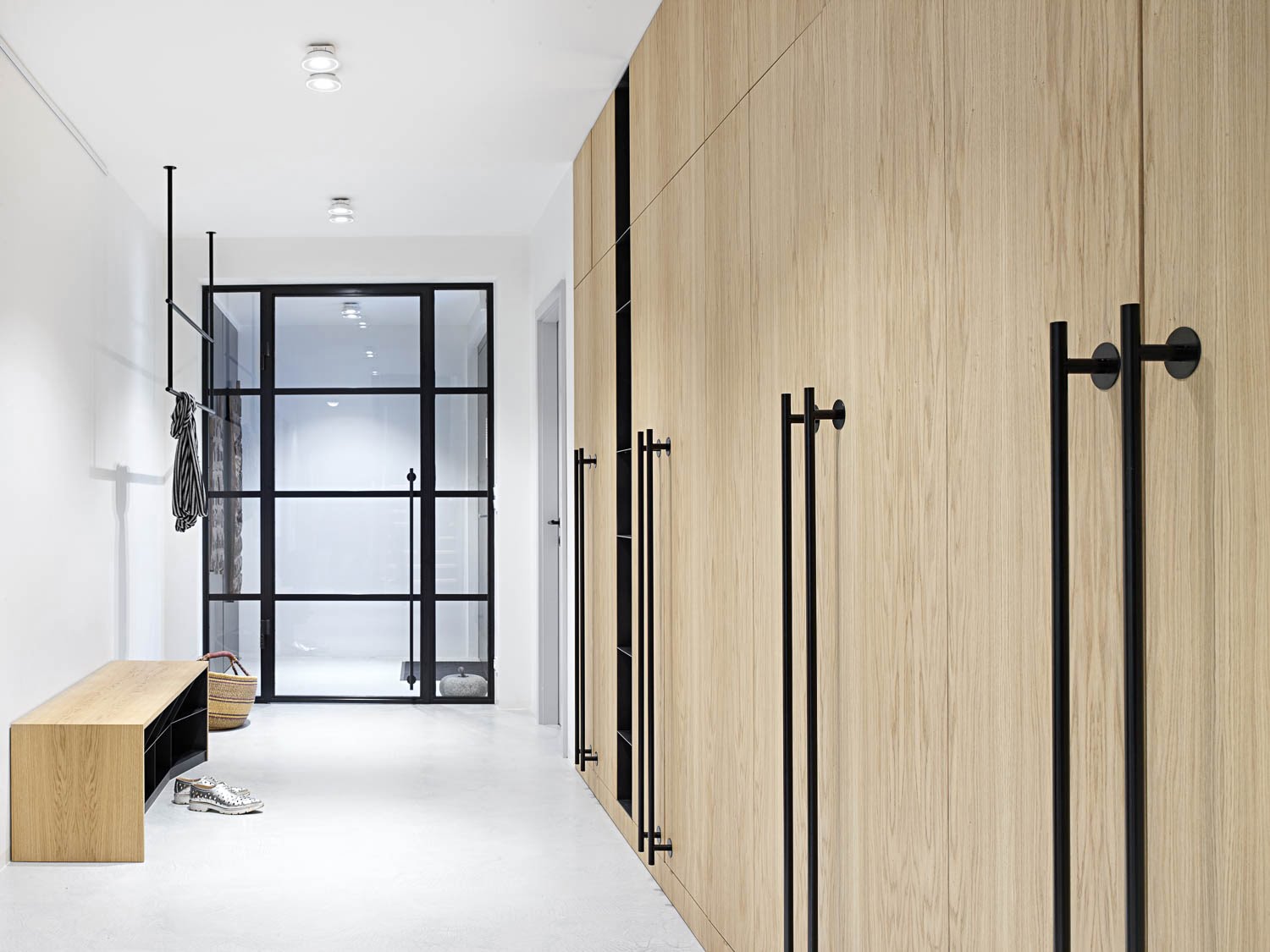 1
DORSIS steel industrial handles
2
DORSIS steel industrial doors